Mike Breen Had His View Obstructed By a Knucklehead Mets Fan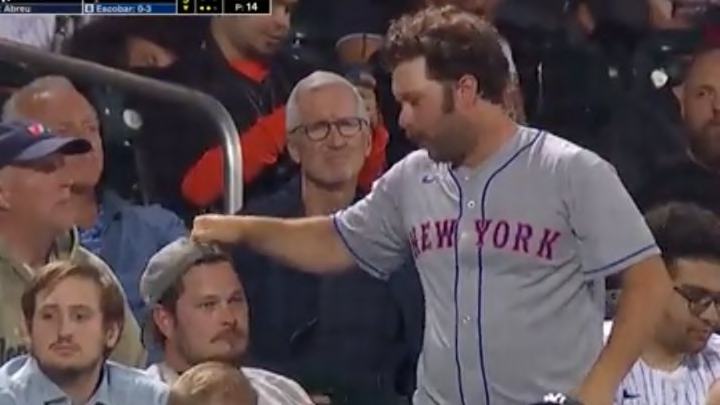 The New York Mets beat the New York Yankees, 4-3, in 10 innings on Wednesday. Mike Breen, who just finished another excellently called NBA Finals, was on hand to root for his beloved Mets. Unfortunately, his seat was right behind this guy.
Considering this game was on ESPN, you would have thought they would have sprung for better seats for Breen, or at least sat him in the section that doesn't allow noogies. Breen finally gets some time off to go watch his favorite team and he's stuck behind some guy touching his buddy's head and doing the damn chicken dance for ten innings. It doesn't seem fair.
And you can hear the pain in the announcers voices as they point out Breen and then have to explain the actions of the fan in front of him.
The good news is that by the time ESPN cameras found Breen, he only had to wait a short time to see his Mets walk it off. So Breen was actually quite lucky, despite the view. The Mets had dropped nine of their previous 10 games before Wednesday night.
With the win the Mets have now moved back within two games of the Philadelphia Phillies for third place in the NL East. What more could a fan ask for?