Fan on the Field Gets Lit Up By Security During Yankees - Mets Game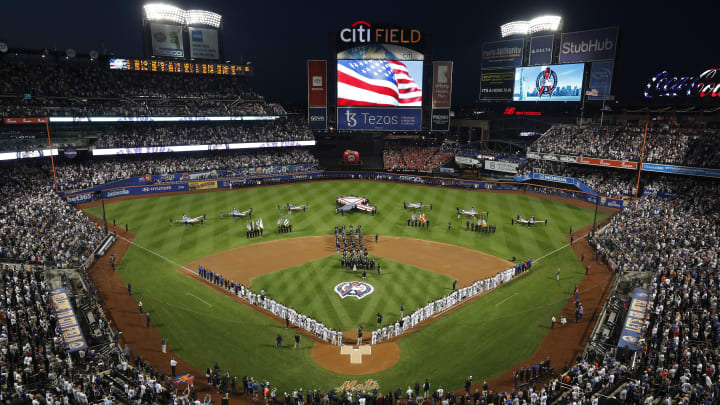 New York Yankees v New York Mets / Jim McIsaac/Getty Images
Two fans made their way onto the field during the New York Yankees - New York Mets game on Saturday night. As is the usual story when this sort of thing happens, they ran around a little before security caught up to them. Both times security used force to bring the fans down and control them. (This post has been updated with videos of both fans who ran onto the field.)
Enjoying the cheers from his fellow New Yorkers, the young man slowed down and one of the security guards lit him up. Just speared him. Right in the middle of the back. The fan chose to run on the field, security chose violence.
This is apparently an image of the guy being carried off.
That's clearly the moment when living your best life turns into the realization you're going to Citi Field jail.
UPDATE: Here is the second fan on the field. This one was during the bottom of the 8th. He was similarly put in an uncomfotable position by security.