Brandon Nimmo Trying to Steal a Base Here Is Mind-Blowing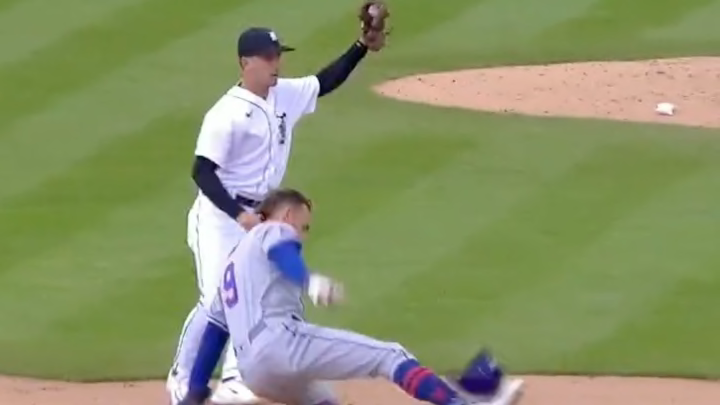 The New York Mets took a trip to Detroit and got swept by the Tigers, which isn't great. Perhaps it was always going to happen because facing Max Scherzer and Justin Verlander in an 18-hour stretch may be the biggest thrill of the season for a team rebuilding. And they likely would have lost this afternoon had Brandon Nimmo not attempted to steal second base in the ninth inning while trailing 2-0, but we'll never know because it gifted the home team an out and has to go down as one of the more bizarre bits of baserunning aggression you'll see this year.
Here's Jake Rogers throwing a seed down to second for the game's penultimate out.
The question of why can only be answered by explaining the Mets were trying to stay out of a double play with Starling Marte at the plate. Because making it 2-1 is meaningless and the tying run was already at the dish. And getting thrown out meant that neither Francisco Lindor or Pete Alonso would get a crack at evening the score or providing a lead.
It's a long season but this was certainly weird and now thousands of people get to be really mad on LIRR commuting home. Because, seriously, what the hell?