Humans and Rats Sharing the Baseball Field is Beautiful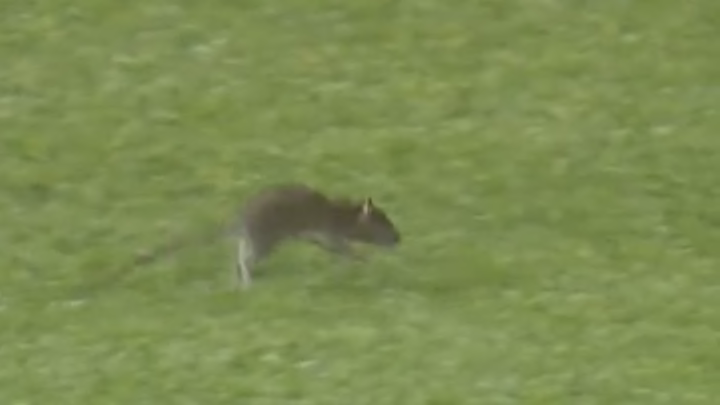 The New York Mets and Washington Nationals squared off in a National League East matchup last night in our nation's capital. Many human beings were involved, from Carlos Carrasco who threw 6.2 innings of stellar ball to pick up the victory, to Riley Adams who homered in a losing cause. The Amazin's are now 21-10 and proud owners of a 7-game lead in the division. Part of the reason why is selfless baseball, which was on display across phylums.
Here's the always-great SNY booth reacting to a rat galavanting all over the field, acting like it owns the place. Or, at the very least, lives inside it rent-free.
There's just something about seeing a rat in an unexpected place that really gets the juices flowing. MetroCard Rat. Salad Rat. The two rats who boxed each other while a cat looked on. Sledding Rat. Rats who can drive tiny cars. The rat who tried to join the FDNY. Any rat, really, that isn't an immediate threat to your safety or well-being.
Inspiring to see that in these fractured times we can get over all our differences and share a baseball field.