Video Showing Aftermath of Pete Alonso Car Crash Is Pretty Intense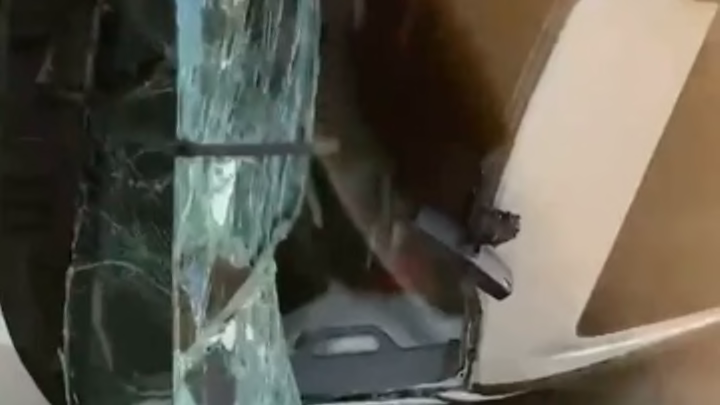 New York Mets first baseman Pete Alonso today told reporters he was "lucky to be alive" after a serious car accident near the team's facility yesterday. Alonso said another car ran a red light and smashed into his vehicle, which flipped three times before coming to a rest.
Alonso's wife, Haley, posted video of the aftermath moments ago.
"One [moment] I was coming here to work, coming to spring training, and next thing I know I'm kicking my windshield in trying to get out of a flipped-over car," Alonso said. "Just really blessed to be here. Thankful nothing is wrong. Also thank you Ford for having great engineering."
The Mets star thankfully escaped without any injury and participated in team activities today without limitation.