Mets Owner Steve Cohen Deletes Twitter Amidst GameStop Robinhood Hedge Fund Battle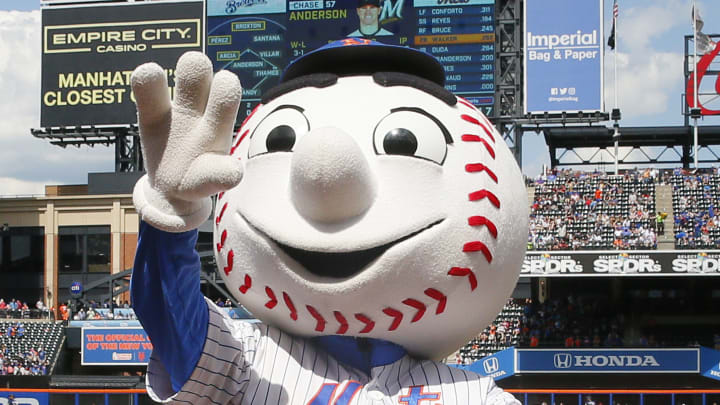 Mr. Met / Paul Bereswill/Getty Images
Steve Cohen bought the New York Mets in October. At the time, he became the richest owner by far with over $14 billion. Then this week he got involved in the Reddit GameStop stocks situation, putting $750 million into Melvin Capital to go along with the $1 billion Cohen's Point72 already had invested. Basically, Cohen has a lot to lose if the meme stock investors win. Cohen tried to tweet through it this week, but gave up some time on Friday when he deleted his account.
How did it come to this? Earlier this week he tying to take on Dave Portnoy, who suggested he should go to prison. Here are some of the things Cohen tweeted. Via FOX Business:
"Rough crowd on Twitter tonight. Hey stock jockeys keep bringing it."
"If I want to make an additional investment with somebody that is my right if it's in the best interest of my investors"
"Hey Dave, What's your beef with me. I'm just trying to make a living just like you. Happy to take this offline."
And that he did. It is unclear what finally caused Cohen to nuke his account, but he will likely return at some point. Just as he did to the hedge fund game after a $1.8 billion bump in the road a few years ago that had to do with insider trading. On Twitter or not, MLB can't be thrilled that their newest owner is again involved in some questionable behavior on Wall Street. Especially when his fortune appears to be on the line. At least they can start talking baseball on CNBC.