Mets Fans Booed the Hell Out of Max Scherzer in Return to Citi Field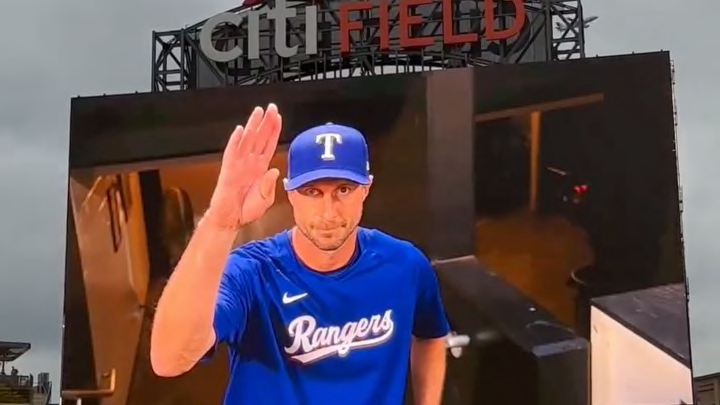 Max Scherzer /
Max Scherzer's tenure with the New York Mets was not great across the board. The Mets gave the All-Star pitcher a three-year deal worth $130 million after he helped the Washington Nationals and Los Angeles Dodgers win World Series titles in 2019 and 2021. But it seems those playoff runs were the last we'd seen of the Mad Max who racked up strikeouts in great numbers while eating innings like nobody's business. Scherzer had a moment here and there but it came as a relief to everybody when he got traded to the Texas Rangers at the deadline this year.
On Monday night, Scherzer returned to Citi Field in a different uniform and the Mets were kind enough to make a tribute video for him. It was not well-received, to say the least.
The fans sort of murmured in confusion during the video and the boo birds came out once Scherzer was shown in the Rangers dugout. He handled it like a pro.
Pretty much what you'd expect. Sometimes the marriage simply does not work.
However, I contend this wouldn't have been as bad if the Mets were playing a little better. The fans are hungry for something to cheer or boo for, they don't really care. I attended Sunday's matinee matchup against the Angels and the loudest cheers of the game (which ended in a walk-off single) came when they showed a pigeon on the Jumbotron.
Things are not great in Queens. Booing Scherzer was probably more than a little therapeutic.