Carlos Beltran Stepping Down as Mets Manager in Wake of Astros Fallout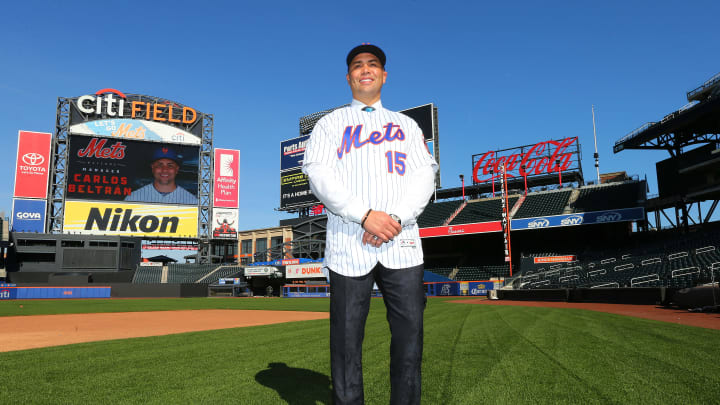 Carlos Beltran is stepping down as manager of the New York Mets as fallout continues from MLB's punishment and report of their investigation into the Houston Astros.
Beltran was hired on November 1 as the next manager of the Mets, but will be gone before he even has an opportunity to take the field in his new role. Beltran was the only player specifically named by MLB in their report regarding the Astros' cheating scandal; he and Alex Cora were identified as the main perpetrators of the plot that has consumed baseball over the last few months.
The Mets will now join the Red Sox and Astros in a quest for a new manager.
UPDATE: The Mets have released the following statement, and Beltran provided additional comments to ESPN reporter Marly Rivera.