Latest Mlb Leads
Mets Broadcast Booth Goes Off the Rails After 'Stroking Out' Comment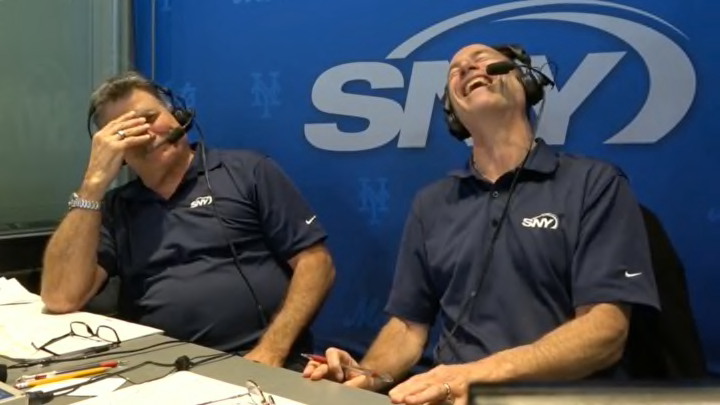 Allow me to lay out a scenario that played out in multiple dens and studio apartments last night. A New York Mets fan was trying to stay up late to see their excellent baseball team play on the West Coast against the San Diego Padres. Things were going well as visitors leapt out to a 5-1 lead and looked to add a few insurance runs in the sixth inning so ol' Pete or Becky or whomever could get to bed and not be entirely bushed at work this morning.
Groggy and disoriented, the fan heard Keith Hernandez say "stroking out" and things go sideways, unsure if it really happened or it was a figment of their imagination.
Well, those people can rest easy know they aren't crazy and weirdness did ensure.
Illuminating conversation. Another example of why this is the best booth in baseball. Not afraid to steer into the skid.