Metallica Used 'Stranger' Things Footage as They Launched Into 'Master of Puppets' at Lollapalooza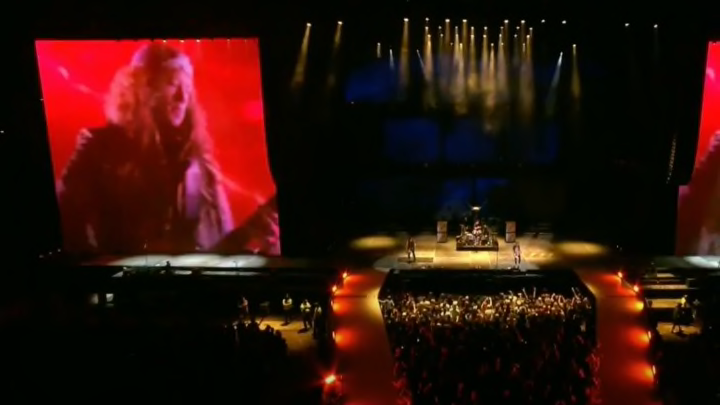 Metallica headlined the first night of Lollapalooza in Chicago on Thursday. They closed their set with Master of Puppets off their 1986 album of the same name. The song has found a whole new audience since it was used in the latest season of Stranger Things earlier this month. Metallica has completely bought into the Stranger Things phenomenon, playing along with character Eddie Munson on TikTok and now using footage in a live show.
As a complete dork, this is kind of awesome. Not just that Metallica suddenly found a whole new generation of fans 39 years, but Stranger Things succeeded in creating an incredibly \m/ metal \m/ moment that will live on forever. Unlike the dad vibes that Limp Bizkit gave us last year.
This is also as good a time as ever to praise Hulu's decision to broadcast Lollapalooza. Live streaming concerts are pretty great. I got to watch one of my favorite bands kick ass in front of thousands and I didn't have to interact with any of them. More live-streaming concerts.