Footage of Lionel Messi Going to Dinner in Buenos Aires is Insane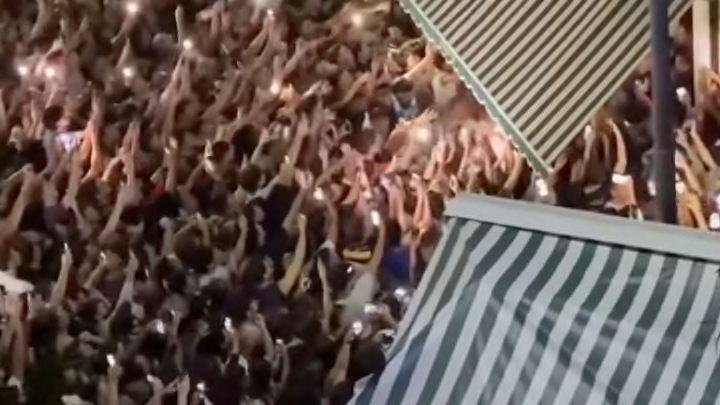 Argentina is still buzzing from a remarkable World Cup in which Lionel Messi cemented his place as a living legend. As the diminutive and magical lefty considers his next career move in the club arena, he needs calories. Getting them in public, in the form of going out to a restaurant, is unadvisable.
Because this is what happens when the man simply wants some tapas. The streets of Buenos Aires become, uh, not so relaxed.
Now, it takes all types to make this crazy world spin around, but it seems pretty fair to say this isn't a great dining experience.
This might be an unpopular take, but these throngs of fans absolutely need to take it down a bit. It's exciting to see Messi in the flesh but there's no reason to create a dangerous situation and push your neighbor just to catch a glimpse. It's a losing and worthless pleas though because all reason goes out the window when one of the most famous people in the world is nearby.