Men's 200 Meter Semifinals at World Championships Delayed Due to Golf Cart Collision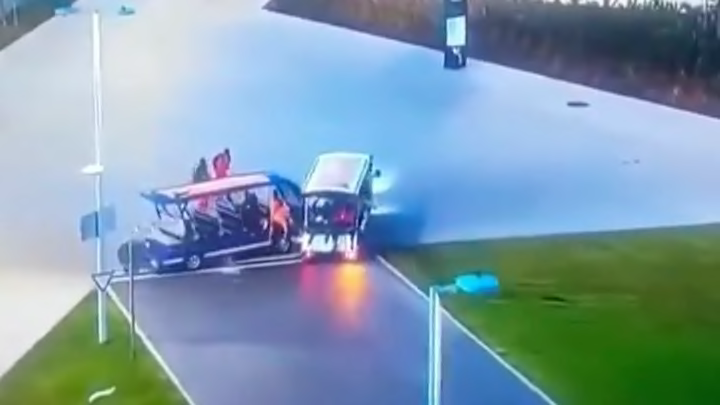 Oh no! /
The World Athletic Championships are being held this week in Budapest. You may have heard thanks to Sha'Carri Richardson's electric 100 meters victory on Tuesday. Thursday brought a truly bizarre development to the games as the 200 meter men's semifinal was delayed because two golf carts crashed into each other.
Why is that worthy of a delay, you ask? Well the golf carts contained multiple athletes who would be participating in that final. The absolute worst nightmare of any poor employee tasked with ferrying everyone from point A to point B.
Jamaican runner Noah Hudson thought he got glass in his eye, but fortunately ended up alright. Virgin Media reported all athletes involved in the crash were fine. The broadcast above said one volunteer received medical attention and was OK -- it was probably the guy who got thrown from the cart on the left.
Gotta tell you, if I was the person who crashed the cart, I'd probably just leave. They can send my check or whatever in the mail. There are presumably angry representatives from several countries who would come looking after seeing that video. I'd prefer to be long gone by then.
An international incident! But no harm, no foul.