Megan Thee Stallion Did Not Go on 'First Take' to Talk About the Houston Rockets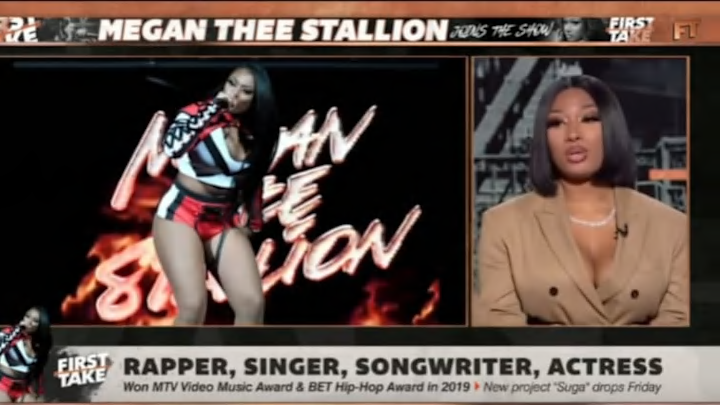 Megan Thee Stallion appeared on First Take this morning. Molly Querim Rose was understandably excited to have another female on the show and the appearance gave Max Kellerman an opportunity to drop a Roxanne Shante reference. The conversation was mostly about women in rap music, but eventually they asked about her hometown Houston Rockets.
She faked her way through it as best she could, but it was quite clear that she was not there to talk basketball so they quickly turned the conversation back to the promotion of her new album. Which is a shame because they could have asked her about Charles Barkley's leprechaun comments. You can watch the full appearance below.