Max Kellerman: Conor McGregor "Will Not Land a Single Punch" on Floyd Mayweather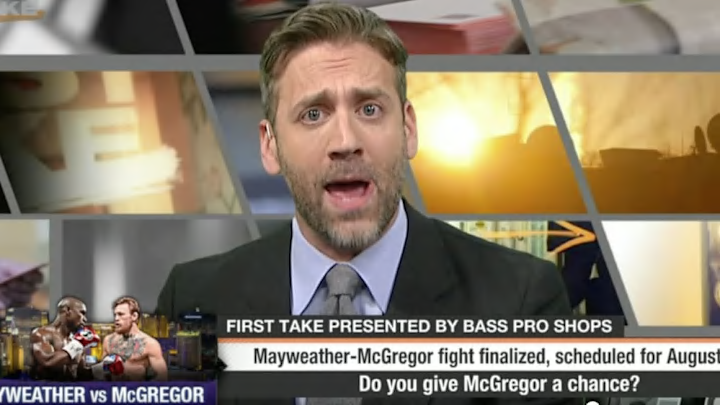 Conor McGregor and Floyd Mayweather, after about a year of will-they-or-won't-they hype, are actually going to fight on August 26th. McGregor, despite having what I reckon to be zero chance of winning, is only about a +700 underdog.
Max Kellerman, who is as notable a boxing authority as anybody in the mainstream media, also believes that those odds are too low, and that the idea of McGregor having any chance to win is a "complete disrespect to the craft of boxing."
Despite the fact that those two paragraphs tell you everything you need to know about this fight, the world will continue to discuss it ad nauseum for the next 2+ months. Hopefully we at least get some good promos along the way?