Officials Screw Mavericks on Brutal Blunder, Give Warriors Two Free Points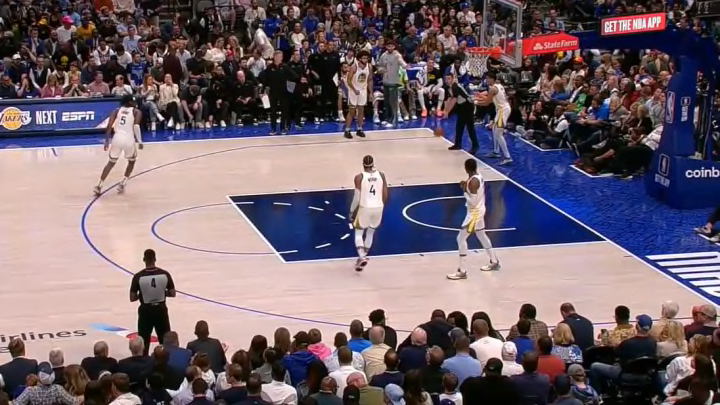 The Dallas Mavericks have filed an official protest of their 127-125 loss to the Golden State Warriors from Wednesday night. A mistake by referees essentially handed the Warriors two points, which wound up being the final margin of victory. According to Mavs owner Mark Cuban, the officials screwed up big time.
According to Cuban, with 1:54 left in the third quarter, the officials ruled the ball went out of bounds off a Warriors player and it would be Mavs ball. During a timeout, the officials changed the call but never told the Mavericks. The Warriors lined up, saw the Mavericks weren't in position and inbounded the ball quickly for a dunk.
Check it out:
The Mavericks had lined up on the other end of the court, expecting to inbound it there.
Here's Cuban's full explanation:
The Mavs were obviously furious at the screw up and have protested the game.
Nothing ever comes of these protests, but the NBA will likely have to admit the officials screwed up.