Matthew Mayer Wants You to Drink Monster Energy Responsibly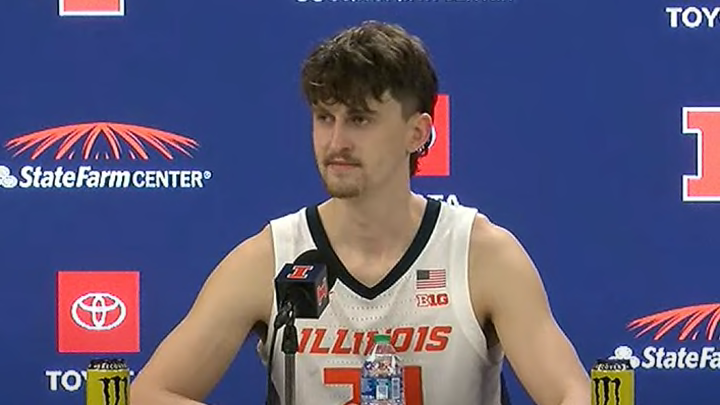 Earlier in the week, Illinois forward Matthew Mayer revealed he had made himself sick by drinking five Monster Energy drinks while playing video games. On Thursday night, Mayer dropped 24 points in Illinois' 91-87 double overtime win over Michigan. After the game, he was adamant that people should drink Monster responsibly.
Here's what he said:
Nice to hear a college basketball player telling people to do something responsibly. And Mayer should absolutely pursue that NIL deal from Monster hard. He just looks like a guy who crushes way too many energy drinks.
Illinois coach Brad Underwood's comments on the matter were pretty great.