Matthew Berry's Kentucky Derby Betting Explainer For NBC Was Extremely Weird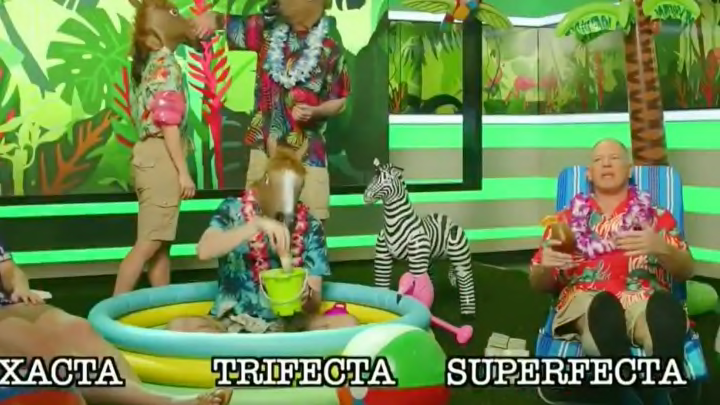 Matthew Berry and horses /
Matthew Berry is in his fantasy football offseason but that does not mean NBC will not put him to work. They did so today during the network's broadcast of the Kentucky Derby. Berry starred in a betting explainer that aired during pre-race coverage. He broke down the terminology and how you, the average viewer, can enjoy betting on the race as an additive viewing experience.
It was well-done by Berry but the whole setup NBC had for him was.... weird. Very, very weird. Observe!
If you weren't paying close attention to the coverage you would not be blamed for thinking you were caught in a fever dream. There is something unsettling about people in horse masks and even more so in this instance due to the background music. It is also somewhat unclear why everybody involved was wearing Hawaiian shirts. I guess they blew their budget on the pool and didn't have enough leftover to dress up the horse people with Derby outfits? It's all the more haunting if you've ever seen Sorry To Bother You.
Quite a useful video if you are uninitiated in horse betting, but the vibes are off here.