Latest NFL Leads
Matt Ryan's Hand Starts Bleeding Heavily During Panthers-Falcons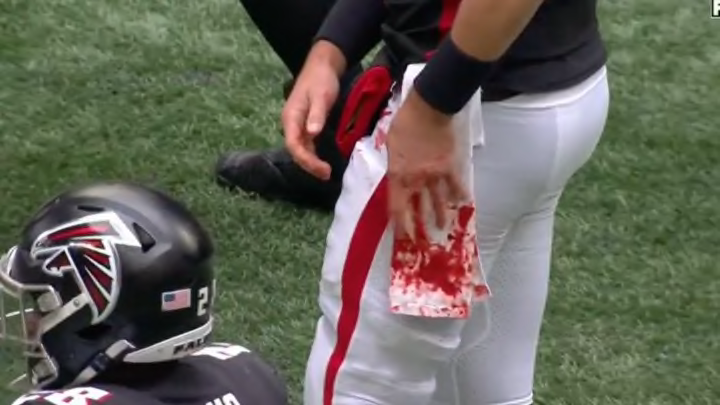 Matt Ryan and the Atlanta Falcons were facing off against the Carolina Panthers Sunday afternoon in a fairly meaningless NFC South matchup. The Falcons were up 10-6 halfway through the second quarter when Ryan got hit on a dropback. When he got up, cameras showed his hand was bleeding profusely.
Like, look at this. I don't know if I've ever seen that much blood on the field before.
It seems like Ryan's hand got stepped on, which led to the injury. Unlike in basketball, play was not stopped the moment Ryan started to bleed and he took the next snap. For some reason Arthur Smith thought it would be smart to call a pass and it got intercepted.
While that looks pretty nasty, Ryan seems okay. Which is great, because whenever there's that much blood things are usually very bad. Whether or not it'll affect his play going forward, we'll have to see.