Matt Ryan Threw a Pass So Bad Two of His Receivers Took Each Other Out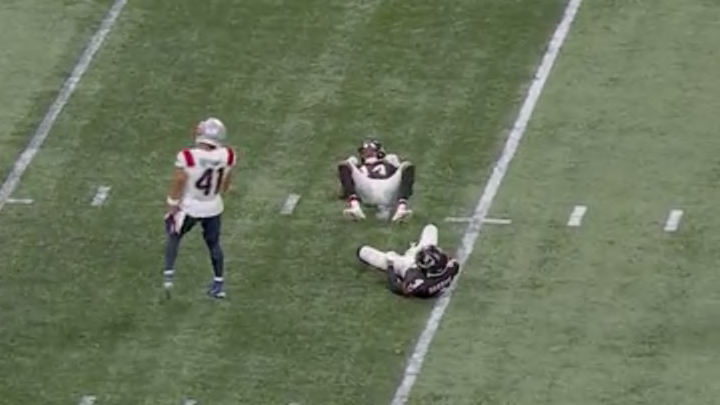 The New England Patriots and Atlanta Falcons had a Super Bowl LI rematch on Thursday Night Football. The first three quarters were not very fun for Matt Ryan as he seemed to get hit every time he dropped back. Then in the third quarter things nearly took a very dark turn as Ryan somehow threw an errant pass to two receivers at once causing Russell Gage and Trajae Sharpe to nearly take each other out.
It's unclear who the pass was thrown to. It's unclear if both guys were supposed to run to the same spot, but we can assume they weren't. The one thing we do know is that we nearly had our first double-negative offensive targeting penalty.
We could have seen history.