Suns Owner Matt Ishbia Flopped After Incident with Nikola Jokic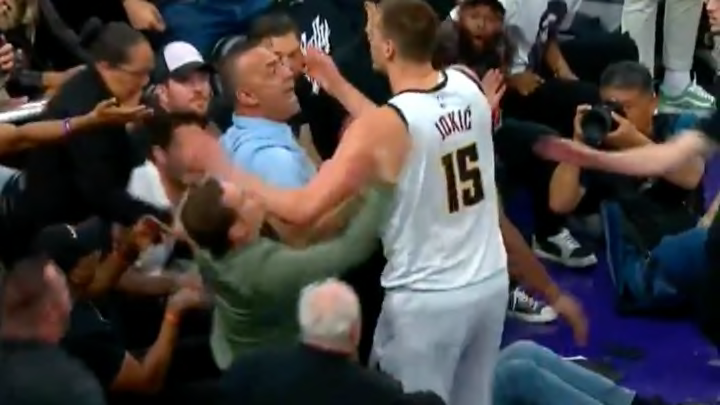 The Phoenix Suns hosted the Denver Nuggets for a pivotal Game 4 of their Western Conference Semifinals series on Sunday night. New owner Matt Ishbia was seated courtside with Isiah Thomas in the corner when Josh Okogie went crashing into the stands with Ishbia catching the ball. Nikola Jokic went over to get the ball, but Ishbia would not give it up. The ball ended up going flying and Jokic pushed Ishbia with a forearm. Ishbia responded by flopping into his seat.
Jokic was given a technical foul and another fan who touched Jokic was ejected. Ishbia got to stay in his seat. The funniest part of all this is that Ishbia is a former Big Ten basketball player so flopping as an owner is unprecedented, but not altogether unbelievable.