Matt Damon's Super Bowl Mustache Is a Sight to Behold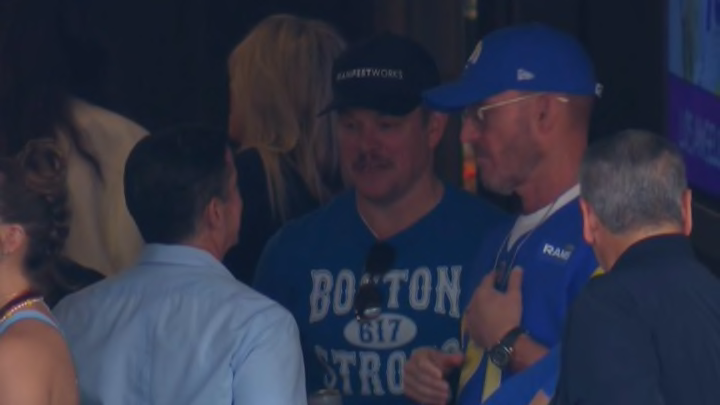 Matt Damon at Super Bowl LVI /
Super Bowl LVI is taking place in Los Angeles on Sunday, so you knew the celebrity sightings were going to be even more numerous than usual. We've already had a bunch of famous people spotted at the Big Game, but a hot new VIP has everyone buzzing: Matt Damon's mustache.
Yes, Damon is on hand to watch the Los Angeles Rams take on the Cincinnati Bengals in the Super Bowl. He's also wearing a Boston Strong t-shirt, because of course he is. Hey Matt, we get it, you're from Boston.
But the most shocking part of his ensemble is the new mustache he's rocking. Check it out below.
That is quite a look.
Damon is currently filming Christopher Nolan's Oppenheimer, in which he'll play Lt. General Leslie Groves. And, you guessed it, Groves had a similar mustache.