Sunday's Final Round of the Masters Most-Watched Golf Telecast in Three Years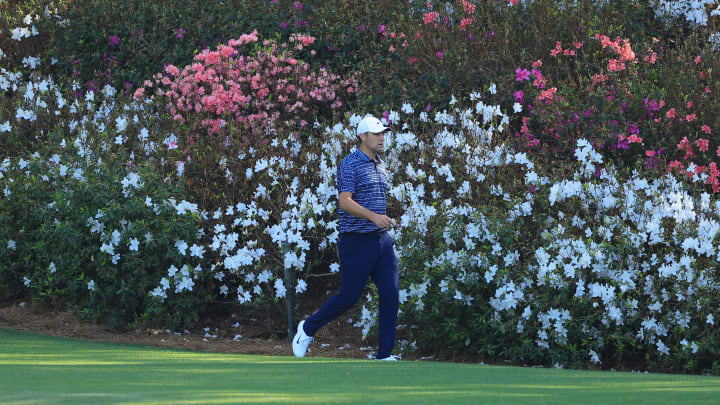 The Masters - Final Round / David Cannon/GettyImages
There wasn't much drama during Sunday's final round of the Masters as Scottie Scheffler breezed to an easy victory and a green jacket. But the presence of Tiger Woods returning from a career- and life-threatening injury buoyed ratings for CBS to heights not seen in the past three years.
The network announced this morning that the telecast averaged 10.173 million viewers, up seven percent from last year. It was the highest figure since Woods' incredible 2019 Masters win, which averaged 10.8 million. Viewership peaked over the final hour, reaching 13.16 million as Scheffler four-putted his way into the history books.
Additionally, the network says Sunday set a high-water mark for streaming on Paramount+ and CBS Sports.
Just imagine how good the ratings would have been if there was a star-studded, tightly packed top of the leaderboard. Wonder to yourself or others what type of boffo numbers would have rolled in if Woods had been in contention.
Maybe next year.