Marshawn Lynch Drives Kraken Zamboni, Does Donuts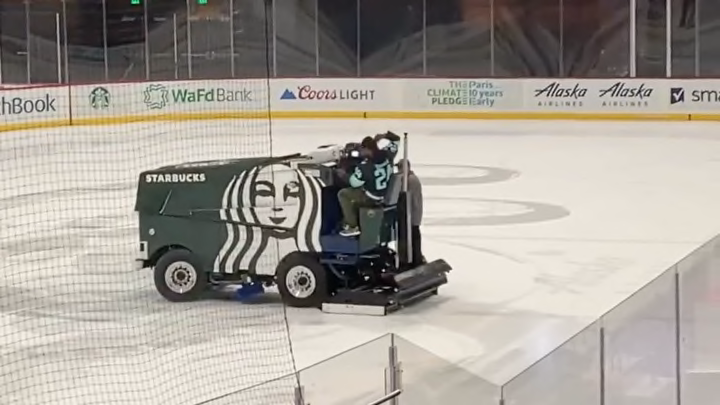 Marshawn Lynch having the time of his life /
On Monday, it was announced that the Seattle Kraken would add two local legends to the ownership group. Marshawn Lynch and rapper Macklemore have both purchased minority stakes in the newly-founded hockey team on the verge of finishing up its first NHL season.
With the news no longer embargoed, video of Lynch driving the Kraken Zamboni at the team's practice facility has been released to the public and it is outstanding. Lynch did a few donuts while waving his hat in the air, clearly having the time of his life.
And here's the dashcam view:
It is all delightfully Marshawn. Exactly what we would expect. And reminiscent of the time he drove the injury cart across the field back when he was at Cal.
The Kraken were very bad this year so maybe some of Lynch's magic can rub off on the team. Until then, we can only hope the former Seahawks running back makes more appearances on the ice.