Incident That Got Marly Rivera Fired By ESPN Took Place In Front of Fans, Children and Aaron Judge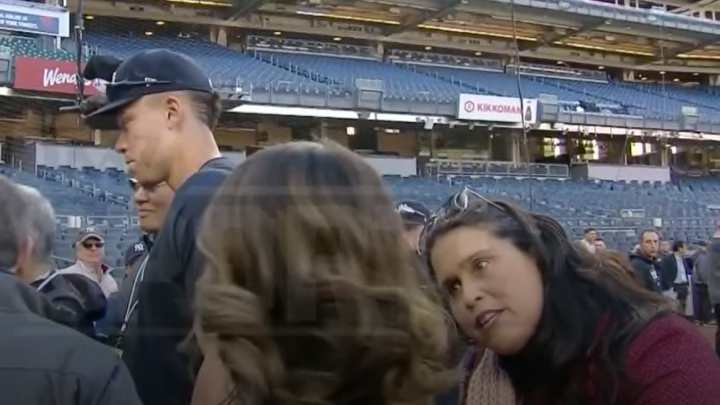 Marly Rivera was fired by ESPN on Wednesday, the same day it was reported by the New York Post that she had called another report a "f---ing c--t." The incident occurred at Yankee Stadium when Rivera became upset with fellow reporter Ivón Gaete, who was also trying to interview Aaron Judge.
Well, turns out there's video. It shows that the incident did not take place in the locker room or somewhere else inside the stadium. It played out out on the field, in front of families and children who were waiting for Judge, who was just a few feet away, to sign autographs and take pictures.
Trigger warning if that doesn't sound like something you want to see or hear over at TMZ.
Rivera has released statements and apologized, but it was too late. Gaete is married to MLB Vice President of Communications John Blundell and the league office quickly launched an investigation. According to the Washington Post, other incidents were uncovered while MLB looked into the confrontation between RIvera and Gaete. Via WaPo:
Multiple reporters described to The Post incidents involving Rivera that they said crossed the line from typical scrapping in America's largest media market to creating a toxic work environment. Last year, she flipped off another reporter and called her a "white b----" after the reporter attempted to take a photo of a group of Hispanic players that Rivera was taking a picture of, according to two people who witnessed the incident. In another instance, she called a Latino reporter a "fake Hispanic," according to multiple people who witnessed it.
This is a good reminder to be nice. Especially when people are watching.