Marlon Humphrey Threatens to Sue 'Madden' After Demo Shows Him Getting Trucked By Nick Chubb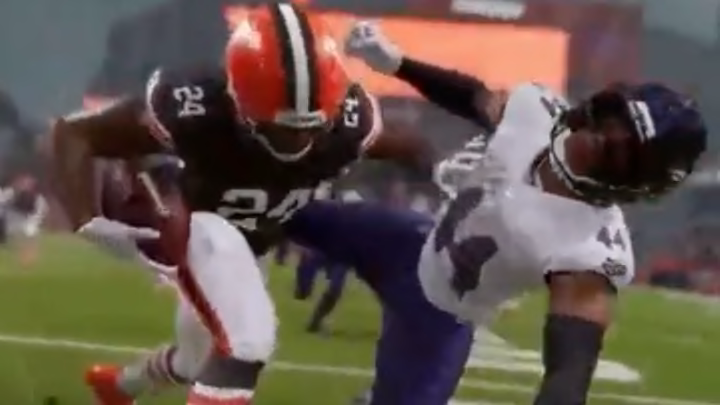 NFL season is fast approaching which means we're also getting close to the release of the latest John Madden NFL football video game from EA Sports. For years we've been told, "If it's in the game, it's in the game," which is something that Baltimore Ravens defensive back Marlon Humphrey recently had trouble reconciling with reality as a clip of him getting trucked by Nick Chubb of the Cleveland Browns surfaced on Twitter.
Humphrey tweeted at the video game maker asking to be removed from the game or he would sue. Unfortunately, he's in the game so, well, he has to be in the game. Those are the rules. Even if you look silly against the Cleveland Browns.
Cleveland Browns v Baltimore Ravens / Scott Taetsch/GettyImages