Marlins Pitcher Daniel Castano Hit in Head by Line Drive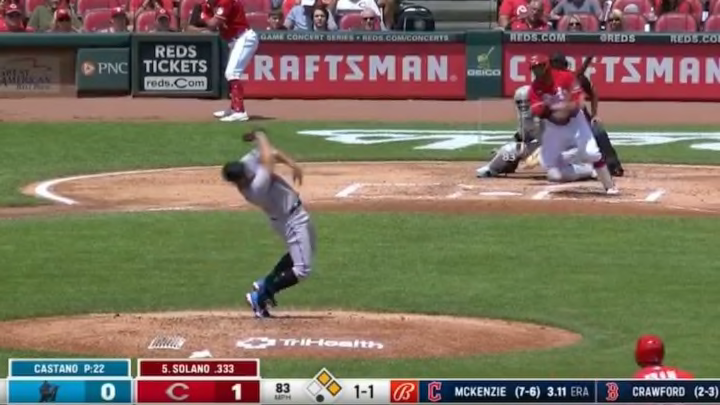 Reds-Marlins /
The Miami Marlins visited Cincinnati to take on the Reds on Thursday afternoon. Daniel Castano was pitching for Miami in the bottom of the first and had already given up one run before Donovan Solano came to the plate. On a 1-1 pitch, Solano hit a line drive that nailed Costano in the head in what was an extremely scary sequence.
As noted above, Castano was thankfully able to walk off under his own power and seemed okay.
Frightening stuff. That ball was going fast off the bat. And it is insane that this play resulted in a pop-up to third.
Hopefully Costano is alright.