Were Markquis Nowell and Jerome Tang Really Arguing Before That Incredible Alley-Oop to Keyontae Johnson?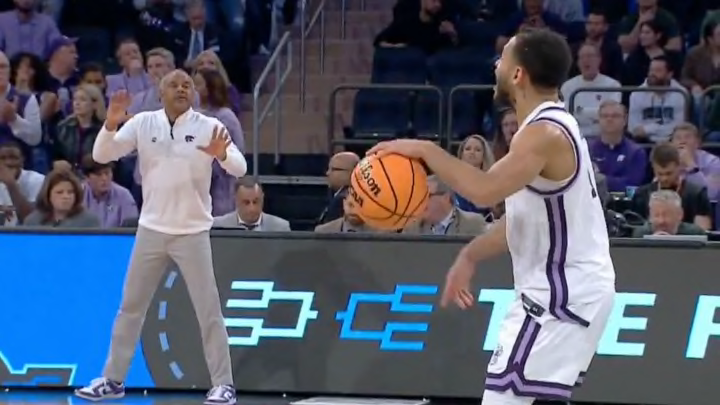 Markquis Nowell had an all-time performance in Kansas State's Sweet 16 win over Michigan State. Nowell set a new NCAA Tournament record with 19 assists to go along with 20 points and five steals. It's hard to pick the best assist from Nowell's highlight package tonight, but the coolest one has to be the no-look alley-oop to Keyontae Johnson with about a minute left in a tie game in overtime.
See how amazing that sounds without even mentioning Johnson did a reverse dunk?
Now, the question is whether Nowell and coach Jerome Tang were really arguing in this moment. Sideline reporter Allie LaForce mentioned the player and coach arguing during her postgame interview. The TBS studio crew was split, with Jay Wright and Seth Davis saying Nowell and Tang were having a real-time discussion about what play to run. Candace Parker and Ernie Johnson thought this was a trick play that worked.
I'm with Parker and Johnson. I feel like most people agree
UPDATE: Tang says they were really having a disagreement. Insane.