Markelle Fultz Got Away With Untying Terrence Ross' Shoes Before Clutch Free Throws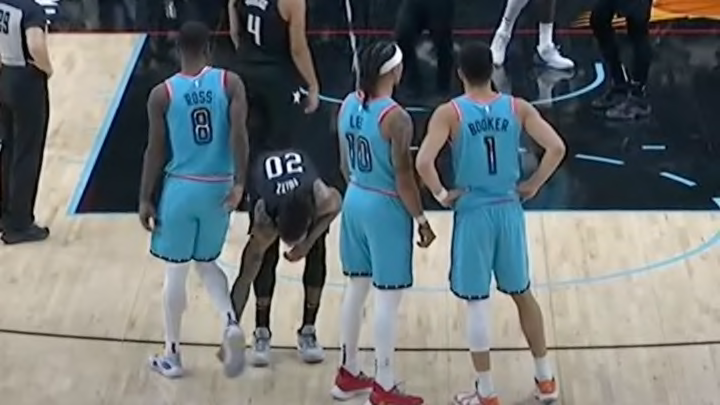 Terrence Ross was headed to the line with the Phoenix Suns clinging to a one-point lead with six seconds remaining in the fourth quarter on Thursday night. That's when Markelle Fultz untied his shoe. Officials missed the sneak(er)y move and Ross didn't make a big deal about it so Fultz got away with it.
Unfortunately for Fultz, Ross, a former teammate and a veteran who has shot 83 percent from the line in his 11-year career, nailed both free throws to put the Suns up three. Josh Okogie then blocked a Paolo Banchero three at the buzzer and the Suns held on to win.
The lesson? Probably don't try that ever again because somebody will say something and you will get a technical foul that costs your team the game. Though when you have the fifth-worst record in the NBA in March, that's probably what you want.