Mariners Fans Mercilessly Boo Astros All-Stars
Seattle's fans didn't welcome the Astros.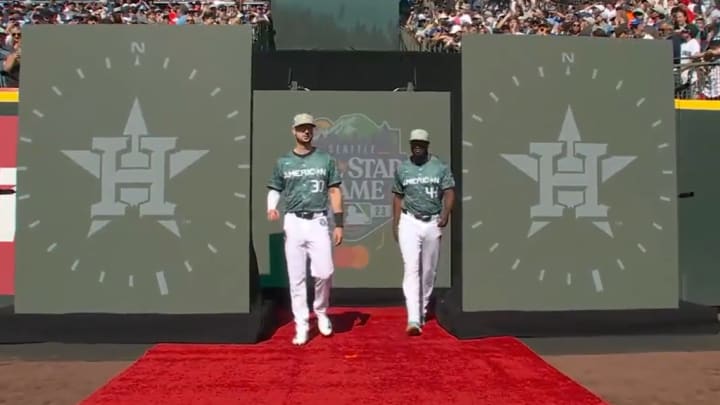 The Houston Astros are represented by three players at the 2023 MLB All-Star Game, as well as their manager Dusty Baker. The defending World Series champs were not welcomed warmly when introduced in Seattle. It seems Mariners fans were not thrilled the Astros were there.
When Kyle Tucker, Yordan Alvarez and Framber Valdez were introduced -- only Tucker and Alvarez walked out -- boos rained down from the stands. And they were hearty.
Check this out:
Yeah, the locals in Seattle don't seem to be big fans of the Astros.
The teams are division rivals, which is certainly part of it, but there's likely still some hangover from the Astros' sign-stealing scandal from the 2017 season. Not sure Houston will ever be able to put that fully in the past.
The Astros are currently one game behind the Texas Rangers for first place in the AL West, while the Mariners are six back.