Marcus Smart Pulled Off Another Spectacular Flop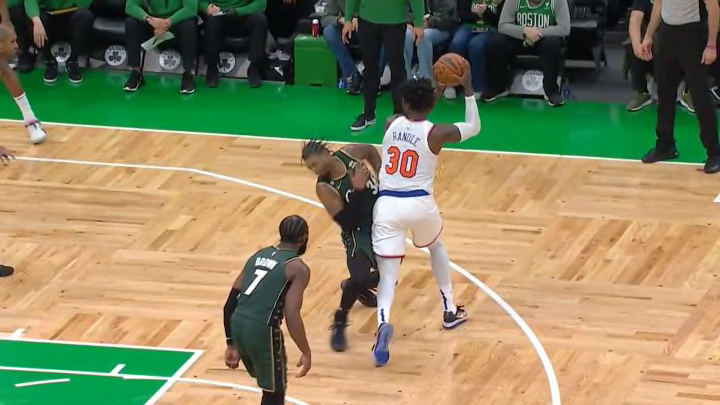 Marcus Smart is a master of the flop. Yes, the Boston Celtics guard is an excellent defender, but he's one of the NBA's best floppers. He was up to his old tricks again on Sunday, earning an offensive foul on a hilarious flop that eventually led to a technical foul on New York Knicks forward Julius Randle.
Check this out:
Smart fouls Randle about five times before Randle swings his arm through to bring the ball across. Then Randle barely makes contact with Smart's face, and he drops like a sniper got him.
Randle had a right to be upset about that officiating, so he complained and was hit with a technical.
It was a big moment in a big Eastern Conference showdown and the officials fell for Smart's antics once again.