Marcus Smart Got a Technical Foul For Flexing Too Much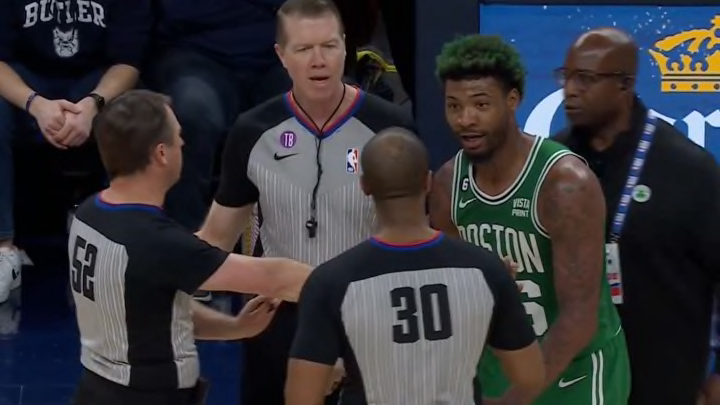 Marcus Smart started Thursday's Boston Celtics - Indiana Pacers game. It was just his second game since injuring his ankle on January 16th. He struggled with his shot, but made a tough layup over All-Star Tyrese Haliburton late in the third quarter. After getting the basket he flexed on Haliburton. And then flexed again while looking towards the Pacers bench. And then he nodded as he was called for a technical foul. And then he... it's hard to tell.
It appeared to be a random collection of reactions. Who knows what goes through Smart's head sometimes. He starts jumping and pointing fingers and then runs from one official to another until they all briefly huddled around him and gave him an explanation that he apparently accepted. It was like he went through the five stages of technical foul grief in a completely random order all at once.
There's just no one quite like Marcus Smart.