Marcell Ozuna Strikes Out Looking on Three Straight Balls as MLB Ump Show Continues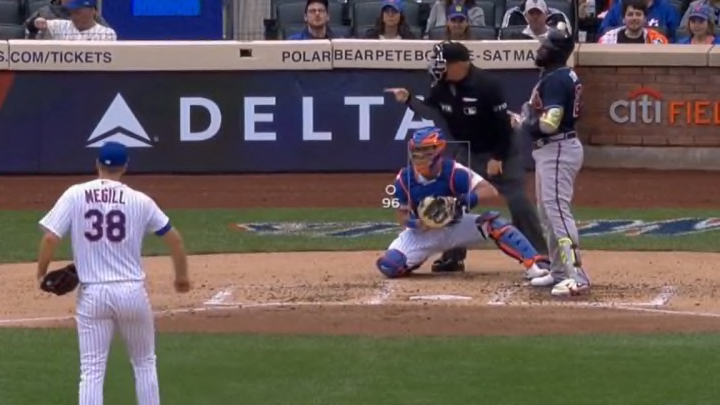 Major League Baseball umpires are human, and that's part of the game. But occasionally they're really bad and need to be called out for it (looking in your direction, Angel Hernandez). That was the case on Wednesday, as Brian O'Nora's strike zone defied belief.
The Atlanta Braves were facing the New York Mets, and in the top of the fourth inning, Marcell Ozuna stepped to the plate. Ozuna saw three pitches from Mets starter Tylor Megill. All three were clearly out of the strike zone. Ozuna, rightly, took them. O'Nora called all three strikes and rung Ozuna up.
Check it out:
In case you might be thinking the in-game broadcast strike zone might be off, it wasn't:
Being a home plate umpire is not an easy job, but come on. No one can defend those calls. Maybe you could excuse the first because it dropped and missed the zone late, but the next two weren't even close.
It's hard enough to hit MLB pitching, this just makes life exponentially more difficult in the box.