Maple Leafs GM Kyle Dubas Shown Dropping F-Bombs After Tyler Sequin Goal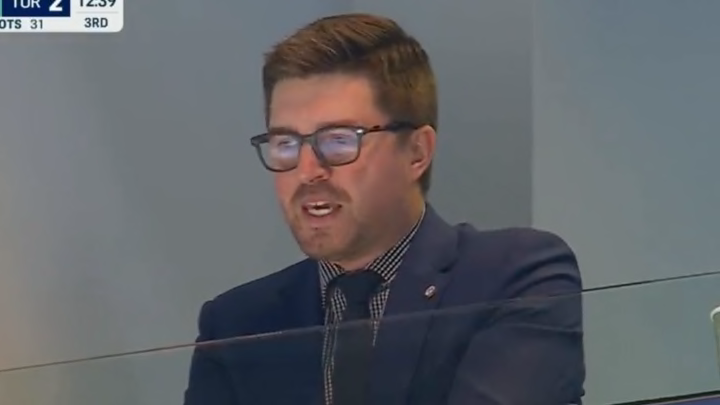 The Toronto Maple Leafs beat the Dallas Stars in overtime on Thursdsay, 3-2. The Leafs had a 2-1 lead going into the third, but Tyler Seguin tied the game with with a controversial goal that would end up forcing OT. The call on the ice was interferenced, but after watching a replay officials counted the goal.
Maple Leafs' general manager Kyle Dubas was not happy with the result and was caught drop some F-bombs which were caught on camera.
Dubas, one of youngest GMs in hockey, is clearly the cool kind of GM that swears. Maybe that's why the Leafs haven't given him a new deal yet.