Here's Manu Raju Saying 'Little Bitch' in a Congressional News Report on CNN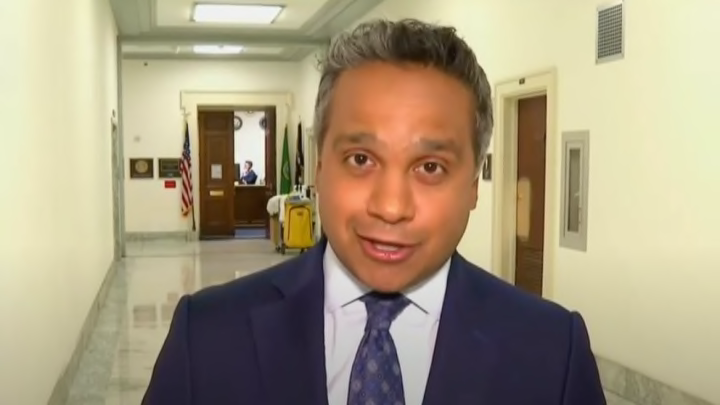 Georgia's Marjorie Taylor Greene called Colorado's Lauren Boebert, "a nasty little bitch," on the House floor Wednesday night. The exchange was caught on television (video below) and The Daily Beast was the first to report exactly what Greene said. Today on CNN Manu Raju had a hard time keeping a straight face reporting on the incident.
Greene had accused Boebert of basically copying her homework. Boebert did not want to talk about it, telling Raju, "I'm not in middle school."
Here's video of the interaction.
Greene called The Daily Beast's report "impressively correct," and told Semafor, "She has genuinely been a nasty little bitch to me."
For those of you keeping score at home, Raju was not the first one to get to use Greene's insult on the air, that honor appears to belong to Abby Phillip on Wednesday's edition of CNN Tonight. It should also be noted that you can say "little bitch" on CNN if it is a direct quote, but they will not spell it out in a chyron.
Perhaps CNN should try out a Congress uncensored program where their anchors and graphics people can work blue.