Man Shot in Fight at AT&T Stadium Parking Lot After Cowboys Game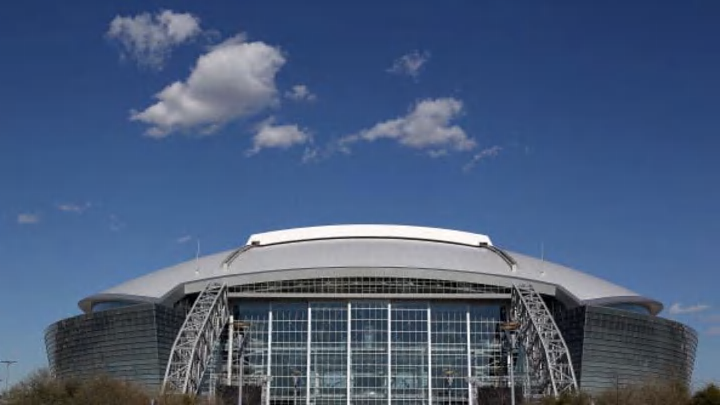 A parking lot altercation after the Cowboys' home loss to the Patriots turned very ugly on Sunday night. Ryan Osborne of the Fort Worth Star-Telegram, which posted video of the crime scene, details:
Officers responded at about 8:30 p.m. to a report of a fight in Lot 10 at the stadium, said Arlington police spokesman Lt. Chris Cook. He said that officers heard one gunshot, and a male victim in his early 40s was flown to an area hospital with serious injuries. "I didn't think he was going to pull the trigger," said witness Lester Peters of Lufkin.
The suspect, who was injured when he tripped over a retaining wall, also was taken to a hospital.
Clarence Hill, a reporter for the same newspaper, added:
The Dallas Morning News adds that the suspect is charged with assault with a deadly weapon.
Hopefully the victim is able to make a full recovery.