Man Rushes Stage During Drew Barrymore Event in New York City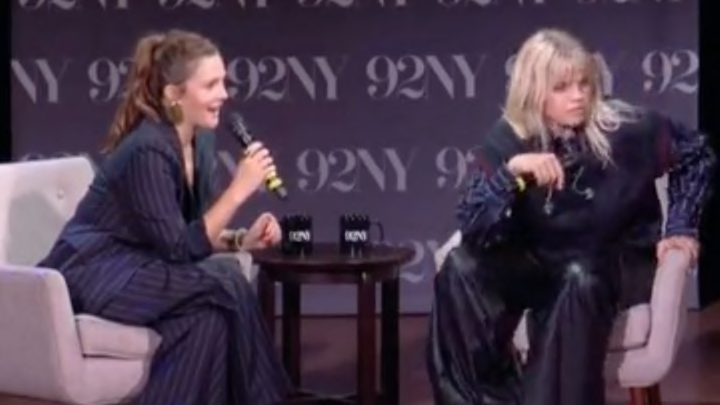 Drew Barrymore was having a conversation with Reneé Rapp at the 92nd Street Y on Monday night when someone in the audience decided that he needed to see her at some point and that point was right that moment. The man introduced himself and started walking briskly to the stage before he was intercepted and the duo onstage was quickly ushered off.
"I'm Chad Michael Busto," he said. "You know who I am. I need to see you at some point while I'm here in New York."
"At first I thought it was a planned guest because Drew was so warm and excited to see him," someone who was at the event on Monday night, who spoke to Insider on the condition of anonymity because they feared for their safety, said.
"But then we saw Reneé kick into protective mode," they added. "Then he said his name and started to get more aggressive so we all realized something was off." 
Order was restored and the event continued while everyone else in the audience behaved themselves, which really isn't that hard to do in the first place.