Málaga CF Fans Celebrating Arrival of Random Tourist Was Tremendous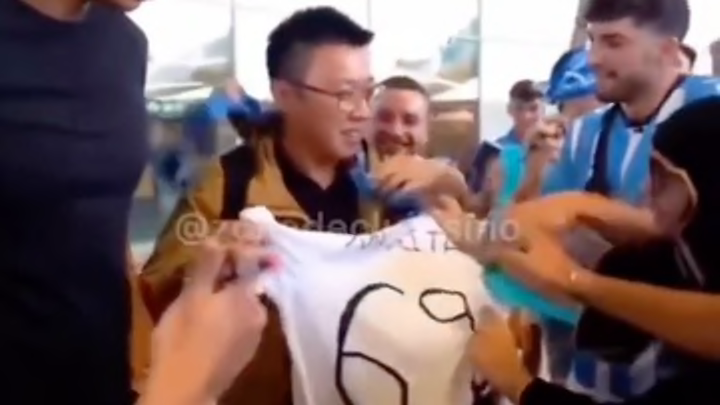 Málaga CF /
Málaga soccer fans have not had much to celebrate in recent seasons. The Spanish club was relegated last year after finishing last in the Segunda División and will spend the 2023-24 season in the Primera Federación of the Spanish league. The once-proud team has fallen far over the last decade; in 2020 they had to release their entire first team due to financial issues and they haven't made a notable signing in years thanks to those same financial issues.
All in all a tough time to support Málaga. To cope with this, some fans showed up to the Málaga-Costa del Sol Airport to pretend they were welcoming a high-profile signing to the city. They went so far as to pick out a random tourist and present him with a homemade No. 69 Málaga jersey.
The tourist they picked out was perfect. He looked every bit the part of a very confused man who was just happy to be included. He was even willing to pose and everything. It was delightful. The fake security guard was an excellent touch.
It's a real-life version of that Michael Scott meme.
Heartwarming stuff on the TL. A good start to the day.