Major League Rugby Coaches Exchange Blows in the Middle of a Game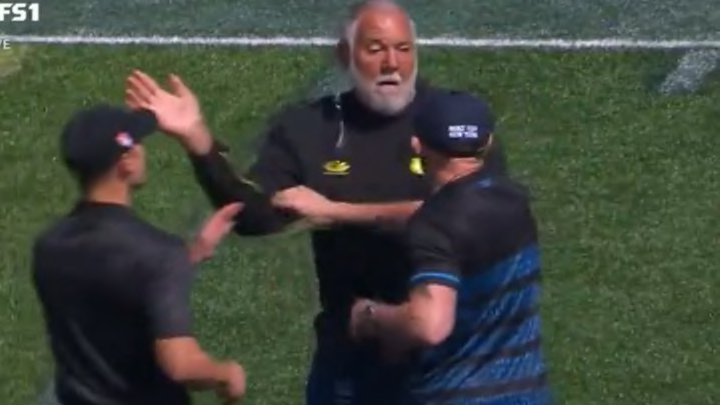 The Houston SaberCats beat the New York Ironworkers, 34-27, on Sunday. During the first half when New York had an 8-0 lead, Houston coach Gerhard "Pote" Human slapped Rugby New York's Head of High Performance, Ollie Richardson. Richardson, having lost his hat, eventually got back to Human and punched him before the two were ultimately separated.
Human, 63, is a well-traveled coach, but has been with Houston since 2021. Judging by this clip the announcers weren't even sure what started this, but in order for rugby coaches to come to blows it must have been something special.
And now you know that America has Major League Rugby. So do with that information what you will.