Madden 23 Soundtrack Goes Hard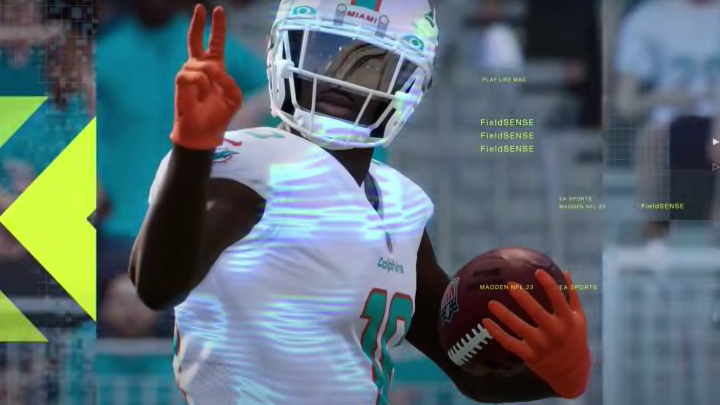 Courtesy of EA /
Madden is a video game that can be awfully disappointing but it remains the best and only football simulation on the market and thus we will all continue to buy it. One area where the franchise has not regressed over the years is the quality of the soundtracks that accompany the game. This is, of course, a subjective take. Some may still prefer the mid-aughts Madden games that prominently featured punk rock instead of the modern iterations that heavily favor rap. But the soundtrack is clearly carefully curated and rarely is cause for large-scale complaints.
Madden NFL 23 will launch later this week for the general population but the soundtrack has already dropped. And it goes. You can check out the full list of songs here, and there's a Spotify playlist with 19 of the 39 tunes chosen to accompany this year's game.
The two best inclusions in this humble writer's opinion are "N95" by Kendrick Lamar and "Come On, Let's Go" by Nigo featuring Tyler, The Creator. "N95" sounds like it was made for a sports game soundtrack and will undoubtedly appear in the next NBA 2K game too.
The game has a lot of great names. Joey Bada$$, Killer Mike alongside BJ The Chicago Kid, Benny The Butcher, Big K.R.I.T. All the songs are bops to some degree. Madden may not be the perfect game, but dammit if the creators don't know how to pick good songs!