Mad Dog Goes Off On Stephen A. Smith For Promoting New Book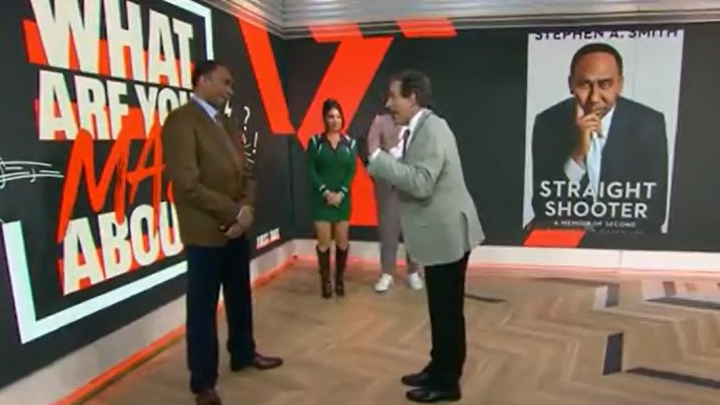 As we've noted many times before, Chris "Mad Dog" Russo has been a delightful addition to ESPN's First Take. His ability to pontificate and rant -- sometimes spectacularly -- has fit very well across from Stephen A. Smith and has created some excellent TV moments. On Wednesday, he was at it again.
This time, Russo went off on Stephen A., imploring him to stop talking about his new book, "Straight Shooter." Smith missed a portion of the show to promote the book on the Howard Stern Show and The View. The clip below is a classic, unhinged Mad Dog meltdown.
As Awful Announcing points out, Marcus Spears pulling Molly Qerim away was a classic, "Back up and let the man cook" moment. Even Stephen A. had to laugh about this no matter how hard he tried to keep a straight face. So great.