Try Not to Laugh When Mad Dog Russo Says 'Fanny'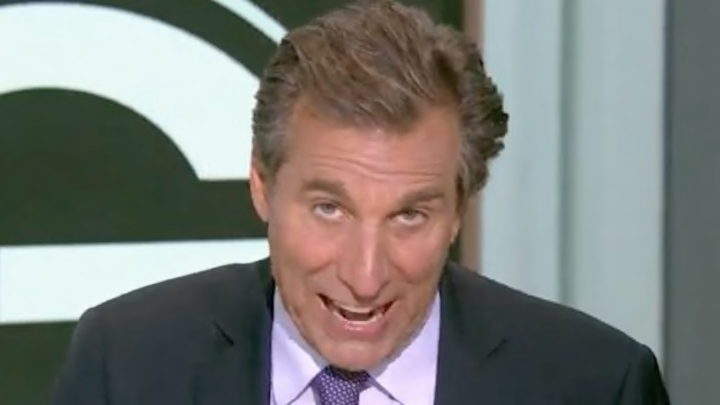 Aaron Rodgers is adjusting to the trials and tribulations that are part of having a young, inexperienced receiving corps. As a wise veteran he understands everyone needs to get their stuff together before the meaningful games begin. As someone with a very active imagination, it's possible he thought the offense would keep on humming even though Davante Adams is gone and there hasn't been much urgency building skill position stars through the draft —outside of Jordan Love.
Some will notice the quarterback is making $50 million per year and not want to hear anything from him. Like Chris "Mad Dog" Russo, who is back on First Take today for his traditional Wednesday scenery-chewing.
But this post isn't so much about Rodgers. It's about Russo. And how funny it is when he says "fanny." As he did here, imploring Rodgers to pat his wideouts on the fanny and encourage them.
I don't care how serious the topic is or how deep into a classic Mad Dog rant he is, that word choice is always going to bring a smile to my face.
He seems to have the market cornered here, too. It's very difficult to conjure up another pundit who with that particular word in their vernacular. Why he remains one of the best in the biz.