Latest Music Leads
Machine Gun Kelly Covered System of a Down's 'Aerials' on Howard Stern. How'd He Do?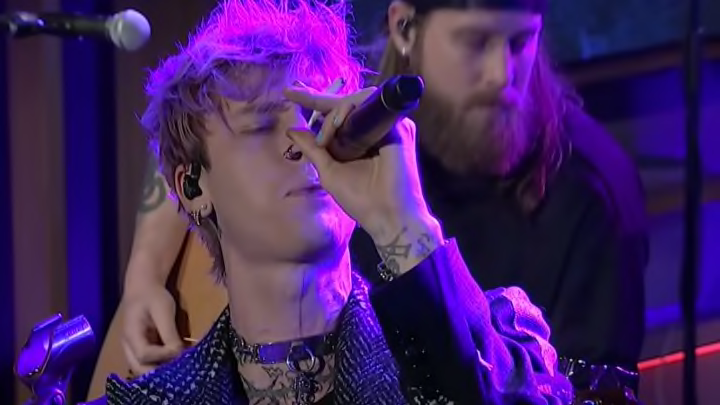 Machine Gun Kelly was in-studio yesterday to be interviewed by Howard Stern and to play some music. In what can only be described as a heat-check moment, Kelly and his band decided to cover System of a Down's Aerials to an audience for the first time. An extremely bold choice that was prefaced by the words "I'm here to just jam it and see what happens."
Here's what happened.
Afterward, Stern was very supportive, saying they should do that in concert.
Is that the advice you'd give? Because, as tends to happen, there has not been an avalanche of appreciation online. Some in the work Slack are going so far as to say it's a "rough watch."