Mikal Ymer Destroyed Umpire's Chair, Gets Disqualified from Lyon Open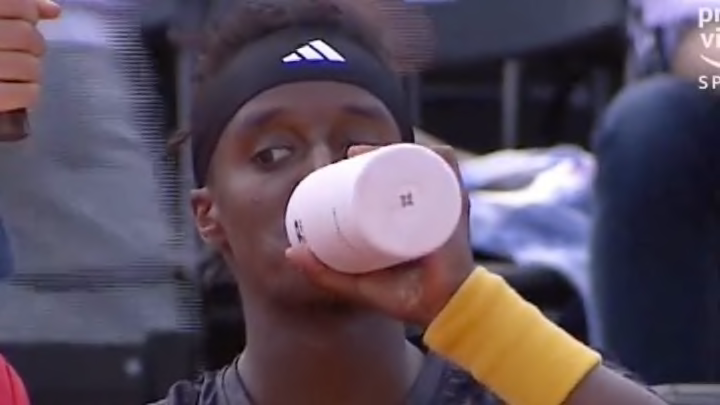 Do you think anyone saw that? /
Mikal Ymer is a 24-year old Swedish tennis player. Yesterday during the Round of 16 at the Lyon Open, he thought a ball should have been called out on a point he lost to opponent Arthur Fils. Ymer protested the call and asked the chair umpire to show him where the ball had hit the line on the clay court. The umpire refused and Ymer went out and dropped the game.
As he returned to his seat between games, he stopped to take out his frustration with the situation by smashing his racket against the umpire's chair.
Ymer was disqualified. Following that result, he slid to No. 53 in the world, but at least he made an impression.