Latest NBA Leads
Luka Doncic Talked Trash to a Golden State Warriors Fan During Game 2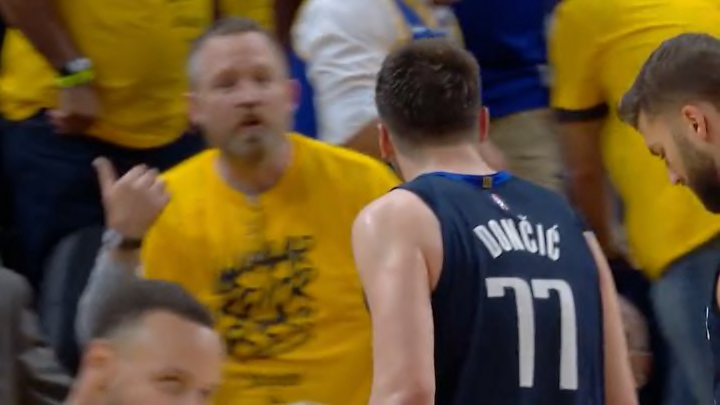 Luka Doncic had a great first half against the Golden State Warriors in Game 2 of the Western Conference Finals. Doncic scored 24 points as the Dallas Mavericks took a 72-58 lead into halftime. And on the way to the locker room he got into it with a fan.
It was a pretty animated exchange. Who knows what the fan was pointing at, but Luka appeared to have plenty to say in reponse.
Whatever was said, the fan apparently did his jobn as Luka was scoreless through at least half of the third quarter and the Warriors cut into the lead. That's why you want home court advantage.