Brooklyn Nets Fans Threw a Cup of Ice at Luka Doncic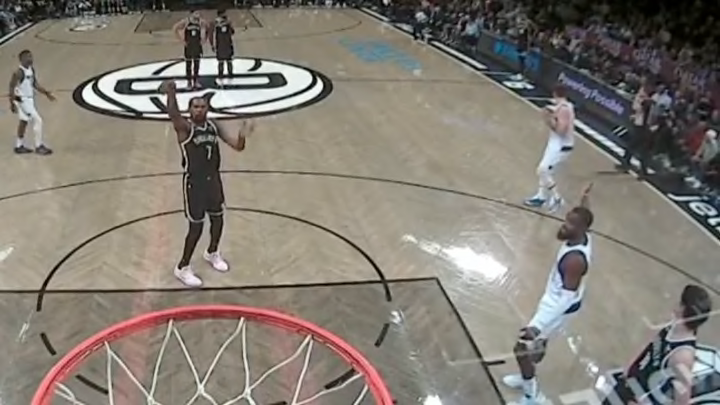 The Dallas Mavericks beat the Brooklyn Nets, 129-125, in overtime on Thursday night. During overtime, as Kevin Durant shot free throws, someone threw a drink at Luka Doncic. Maybe it wasn't really directed at Doncic and was just frustration over another Nets loss, but either way hopefully they were identified for security.
Luka was seen talking to fans under the basket earlier in the game, but the cup came from the less expensive seats.
The Nets are now 1-5 on the season. Ben Simmons air-balled a layup on his way to another single-digit scoring performance. Luka had 41 points, 14 assists and 11 rebounds.