MLB Umpire Tricked Into Calling Batter Out on Foul Tip That Clearly Did Not Happen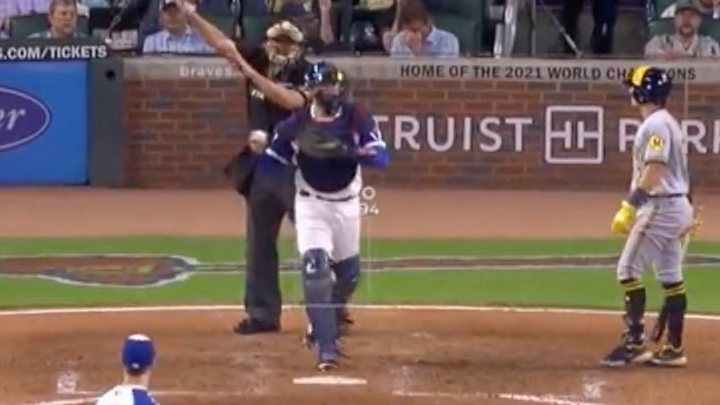 Meet Major League Baseball umpire Jeff Nelson who worked behind home plate during last night's Atlanta Braves - Milwaukee Brewers game. Watch as Nelson rings up Luis Urias in the top of the 7th on what he called a foul tip into the catcher's mitt. Here's the video with Urias' reaction on Twitter.
As the announcers and the caption in this tweet note, Nelson did not make this call until Braves catcher Travis d'Arnaud turns around to tell him that the ball was tipped. It, of course, was not. If fact, it doesn't even look close.
The ball is already in d'Arnaud's glove by the time Urias gets the bat off his shoulder.
It's nice that Nelson didn't make a show of anything (though that tip call is pretty cool) but you can't let a catcher make the calls. They're often biased against the batters they're trying to get out. Keep this up and you might end up on the list of the worst umpires in MLB.