Channel 4's 'The Love Trap' is the Only Dating Show Where Women Are Eliminated Through a Trap Door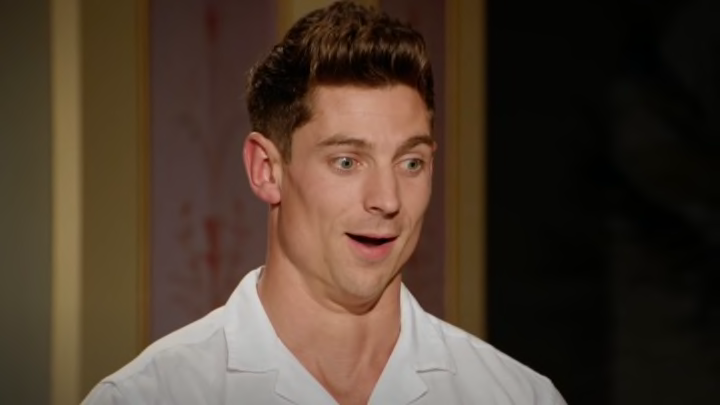 Channel 4 in England has an incredible new dating reality show on their hands called The Love Trap. A clip from the end of the first episode is making the rounds on Twitter tonight and it is pretty spectacular. The show features a bunch of women compete for a man in a Bachelor type set-up, but at the end one woman falls through a trap door. Get it? Well, the payoff is totally worth it.
UPDATE: This post has been edited to include video featuring the sound of Goofy yelling as the woman dropped through the trap door.
It's even better in HD. (Around the 5-minute mark.) The reactions are so damn funny. Especially when host Joel Dommett says, "She's not dead."
Incredible. The only question is can the bachelor, David Birtwistle, possibly top the face he made after he watched a woman drop through a trap door for the first time? Because the combination of shock and delight was so freaking good. The first time he has to watch someone he is developing feelings for disappear through the floor we might see a brand new emotion that no human has ever even experienced before.
Episode 3 airs on Wednesday.