Little League World Series Gets Even Weirder Thanks to Bizarre Strike Three Call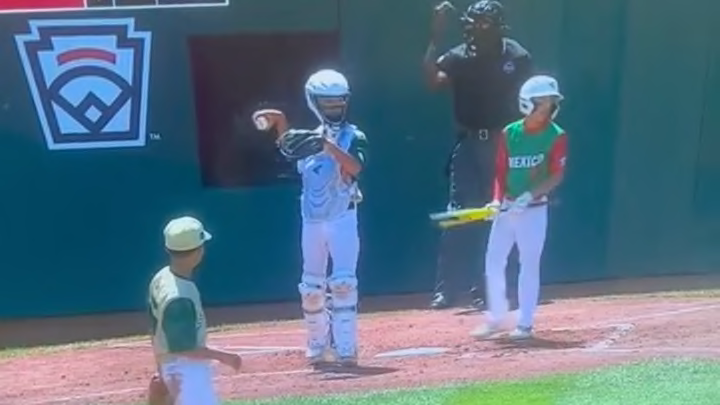 Little League umpires are all volunteers and they are undoubtably great people and anyone complaining about the way a baseball game between 12- and 13-year-olds is officiated needs to take a walk outside to put their toes in the cool grass for some perspective. But that doesn't mean we can't be amused by some of the work done behind the plate over in Willamsport and wonder if it's all part of an international conspiracy that goes deeper than anyone would ever believe.
A pair of undefeated teams are squaring off right now as Chinese Taipei and Mexico do battle. An eventful first inning came to a close in surreal fashion as the Chinese Taipei pitcher painted the outside corner with a 1-2 fastball, then waited ... and waited ... and waited ... and waited for the punchout.
Eventually, blue went up with the right hand. He just had to think about it from every angle before doing something rash.
This clip cuts off before the pitcher placed the ball on the mound and slowly walked off the field as the batter stood in the box waiting for a 2-2 delivery that would never exist.
Just another reason why the LLWS is an event unlike anything other. One never knows what they're going to see. Just that it promises to be weird.