The Outrageous Little League World Series Strike Zones Are Back, Wider Than Ever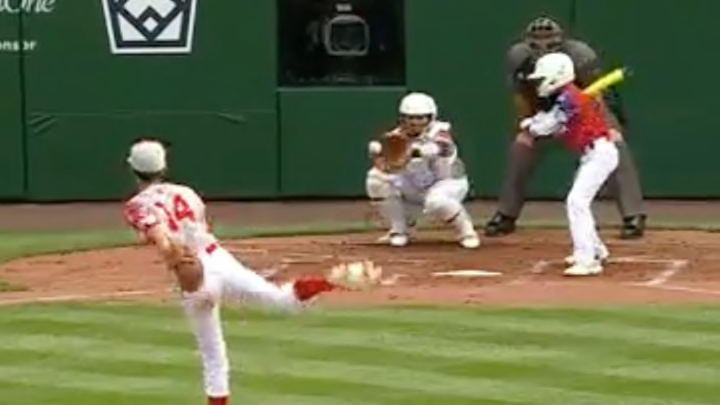 Japan blanked Cuba, 1-0, on Wednesday as the Little League World Series action got underway in Williamsport. The annual event is a great opportunity to see some cool tweens out there in the biggest moment of their young lives, a celebration of volunteerism, and most importantly, a chance to assess some extremely questionable umpiring.
We all know strike zones are traditionally enormous and ever-changing, so no individual call should come as any surprise. Still, it's a bit unsettling to see that the Japanese pitcher was provided a full foot off the outside corner by the generous man in blue working the dish.
It must be frustrating to be rung up on a pitch that is so far outside it is physically impossible to even foul off but every player from every country knows that you simply have to go up there swinging. And every hurler knows that if they fire one up there in the general direction of the plate they are bound to be rewarded more than squeezed.
Some things never change and that's comforting.