Entire Lions Season Summed Up by KhaDarel Hodge Losing Ball on Punt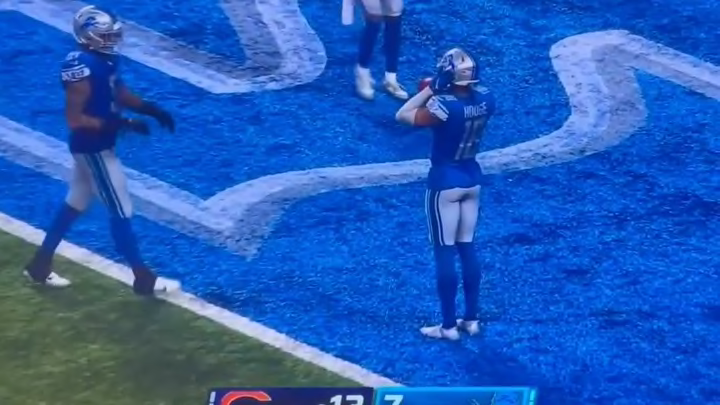 Pain /
The Detroit Lions are struggling through a season that, at times, feels like it's straight out of Dante's Inferno. The Lions are not only bad, they're utterly incompetent. In the very few instances where they aren't utterly incompetent, they're extraordinarily unlucky. Literally nothing has gone right this season, as evidenced by their 0-9-1 record that will soon be 0-10-1 if they don't turn it around against the Bears.
The experience of the season can be summed up by KhaDarel Hodge completely losing a Jack Fox punt and letting it bounce over his head into the end zone instead of downing it at the one.
I mean, come on, man. Much of this season has been laughable for Detroit, but this is a new level. Absolutely absurd.
Even worse-- Fox has pretty easily been the Lions' best player this year. He's one of the best punters in the NFL. He had a beauty there that could have and should have pinned the Bears deep. Instead his teammate lets him down in a clown-like failure.
Existence is pain for the Lions. Nobody should ever forget that.